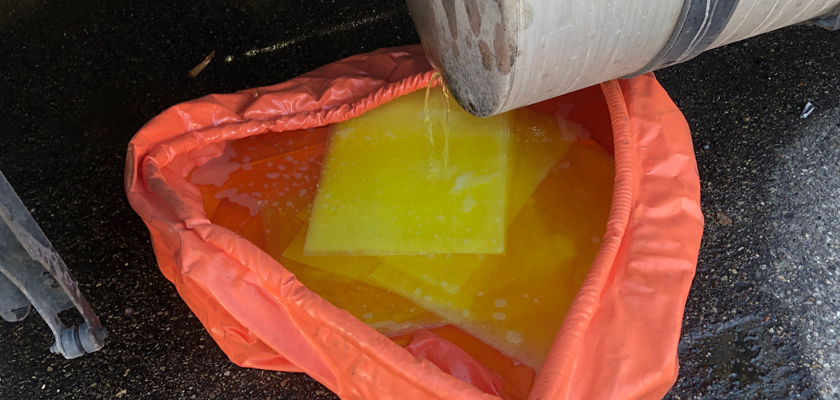 Spill Containment - Land & Water
Hazardous spills that breach containment can have disastrous results on the the surrounding population and environment. Spills reaching water typically spread faster than those on land. They also have greater potential to contaminate water supplies, to affect wildlife and populated areas, and to impact man made structures and human activities. Responses which may impact waterways should focus on source control, containing the oil near its source, and protecting sensitive areas before they are impacted. Containment and recovery techniques that can be employed to contain and recover terrestrial and aquatic spills include, but are not limited to the following:
CONTAINMENT BOOMING
BLOCKING/FLOW-THROUGH DAMS
INTERCEPTION TRENCH
Rapid Response and Containment
Varying by the response, spills typically can be contained within the first few hours, with minimal remediation in the next 48 hours. Statewide Environmental Services works under all local, state and federal guidelines (EPA, OSHA, USCG, etc.) when performing containment and cleanup. Waste for off-site disposal is packaged and prepared for shipment to a waste treatment and disposal facility.